"Quality childcare isn't expensive.......it's priceless."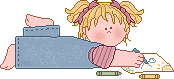 Philosophy:

A child in full time daycare spends more than half of his/hers waking hours away from home. For this reason, it is most important that I give your child the stability and nurturing that you as parents give in your home. I will provide an environment that is safe and promotes physical, emotional, mental and social development. I will help your child build self-esteem, self-discipline and a sense of responsibility. I will be your child's friend, and special person to look up to for all their needs, when mom and/or dad are away. They will learn respect and caring of others. They will always have a feeling of warmth, love and security.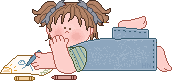 Qualifications:
FIRST AID AND CPR CERTIFIED
Home daycare provider since 1999
Mother of two children
please ask for current classes.
I was an assistant coach to my son's basketball team 2 years in a row. Helped out with his Boy Scout den.

I was a Girl Scout leader for my daughter when she was just 4 years old, then I helped her new leader until she was 12.


These are the on going Training and Child Care Classes I have taken:
1999
2002
2003
2004
2005
2006
"Stars Program" College course. (This is a 20 hr Childcare class for daycare providers)

CPR class, 1st aid & HIV classes








CPR & 1st Aid

Coping with a Crying Baby

Disaster Preparedness

Playground Safety

S.I.D.S.

Childhood Rashes

Time Management

Common Illnesses

Daycare Financial

Marketing your Daycare

My daughter Jamie also took 1st Aid, and HIV in order to become my assistant.
1st Aid

Nutrition: Feeding Children
Cultural and Individual Diversity 1

Bone Health

Head lice

Giving Medications to Children

Personal Policy

Working with Humor

Back Care

Automated External Defibrillators

General Nutrition

In June I took a college course in ASL (American Sign Language)


Basic Child Development: Infant 1

Basic Child Abuse

Childhood Rashes

Shaken Baby Syndrome

Basic Medication Management

Basic Cleanliness


Basic Kitchen Sanitation

Managing Stress & Special Dietary Needs

Staff Orientation and Daycare Financial Analysis

My son Derric also took his 1st aid and HIV course to become my assistant now that his sister is working.

Chauffeur for my daughter back and fourth to work and team mom for Derric's football team.
First Aid and CPR

Marketing For Results Pt 1

Workplace Burnout

Arts and Crafts

Communication Skills

Cultural Diversity Pt 2

Holiday Arts and Crafts Pt 1

Holiday Arts and Crafts Pt 2

Holiday Arts and Crafts Pt 3

Talking with Parents

Administration budgeting 101


First Aid & CPR














Staffing Information:
I currently have one assistant that I can call on if needed.

Meals:

All meals and snacks follow the USDA food guidlines and are included in your fee. Meals will consist of Breakfast, Lunch and snacks depending on what time your child starts daycare.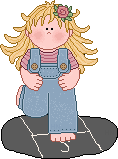 Parent Communication:
I believe that parent/provider communication is key to a successful childcare relationship. I primarily use E-mail as my means of communication. Any concerns about your child can be discussed by phone, e-mail or a pre arranged appointment. Appointments will ensure I am able to give you my full attention. It is most important to discuss concerns sooner than later. Keeping a good working communication between provider and parent is essential.



References:
January 24, 2007

To Whom It May Concern:

My child, age 8 months, has been at Sherri Lee Fisher's daycare since 4 months of age. Sherri was highly recommended by our son's teacher.

Over the last 4 months, Sherri has demonstrated excellent rapport with my husband and me but, more importantly, has developed a wonderful relationship with our daughter. Sherri is dedicated to providing the best care in a stimulating, supportive environment. She is constantly planning field trips and excursions with innovative ideas to encourage growth and development with all ages of her daycare. I'm constantly amazed at her cheerful and positive attitude. She has also gone out-of-her way to assist our family when a "crisis" occurs.

Sherri has not only provided excellent care for our daughter, but has provided a comprehensive written daycare program that is followed in a structured - organized daily routine. She maintains high standards & has demonstrated competency in every realm of managing a daycare.

I think it is also important to mention how clean Sherri's daycare/house is.

In summary, I highly recommend Sherri as a daycare provider and pre-school teacher. We value her skills, warmth & professionalism. We know this is not easy to find.

Sincerely,
Kara Baringer

My daughter has been attending this daycare for 2 years. I am grateful every day for the environment that she is in. She is more prepared at age 3 for kindergarten than my sons were the day they started kindergarten. Sherri is loving and great with the kids, while being firm & having high expectations for their behavior. Please ask Sherri for my e-mail and I will offer you a personal reference.


Shannon

I stayed at home with our daughter for a year before returning to work full time. Being a first time mom, I was very anxious about having someone else other than myself care for our child and was determined to find the perfect daycare. After meeting with Miss Sherri, I knew I had found the ideal place for our daughter. We have now been with Sherri for the past 3 years.

Sherri provides an at home atmosphere for the children which was really important to us. Our daughter thoroughly enjoys going to Miss Sherri's and loves to tell us each evening in detail about her day.

Sherri takes the time to teach the children respect, compassion, honesty, manners and many other attributes. She cares for the children as if they were her own. We are very blessed and fortunate to have found Miss Sherri.

Jennifer and Joe Moodie

Sherri cared for our kids part-time for the past three years as if they were her own. She had them beginning at 4 months of age through pre-school and has provided a caring baby home and stimulating environment for learning and growing. Sherri takes pride in "her kids" and has really helped us help our kids turn into nice little people (most of the time!).

Sherri somehow keeps her home magically clean, her kids magically organized, and makes it all look magically easy. We always hoped it would rub off on us if we hung around enough! Even as babies, my kids have stayed healthy while at Sherri's daycare and we joked that they got sick when they came home to us during the holiday breaks. Some parents are wary of field trips, but we always loved that Sherri takes the kids on planned field trips so they aren't cooped up all day (and neither is Sherri!). We always liked that Sherri took time at drop-off and pick-up time to talk with us, get to know us, know what's going on with our kids, and let us know what went on during the day.

We recently moved to Portland and couldn't take Sherri with us, but she's become part of our family and we are thankful that we had her to care for our kids. Our kids are in a wonderful larger home center here, but it can't even compare to the attention and care they got from Sherri. We highly recommend her and miss her (Sherri's going to cry now).

Neal and Liza Roy
January 16, 2007

To Whom It May Concern:

If you're like us, you often times think about whether working full time is the right thing to do for your children. You have personal struggles doubting your decision to work full time and you want to make absolutely certain that putting your child in daycare is the right decision.

Sherri has been a Godsend for us. We took our almost 2-year old daughter, Hailey there starting in December 2004. At that time, it was only supposed to be for drop-in care as Hailey was with a friend from our church on a full-time basis. She came home with a craft project and a huge smile and had a great first-day at what would shortly become her new daycare.

Since then, Hailey has learned her ABC's, 123's, counting to 60 and learning the days of the week and the months of the year. More importantly though, she has learned to share and get along with other children in a way that we couldn't have taught her at home. She has gained confidence that will stay with her for the remainder of her childhood and will transition her into adulthood.

In addition, Hailey has had the opportunity to build memories that will last a lifetime. While at Little Hands Daycare, she has been able to go to the zoo, the aquarium, the Children's Museum, the Ballard Locks, Toys R Us, the park, the beach, the circus, the fair and ferry boat rides.

We cannot speak highly enough of Sherri. She has taken the utmost care of Hailey. She has taught her more than we could have ever expected. Her life's passion is children and we entrust Sherri with Hailey's life.

Please feel free to call or email with any questions.

Jason and Sally Petty
425-605-7759 – Home
206-714-2359 – Sally Cell
425-250-0626 – Jason Cell
sallypetty@comcast.net
jasonpetty@comcast.net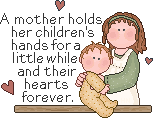 Home
|
About Us
|
Curriculum
|
Enrollment
|
Photos
|
Contact Us

WEBSITE CREATION BY:
THE DAYCARE RESOURCE CONNECTION
www.daycareresource.com
GRAPHICS BY:

Copyright © 1997-2004 Helena Normark/Graphic Garden.